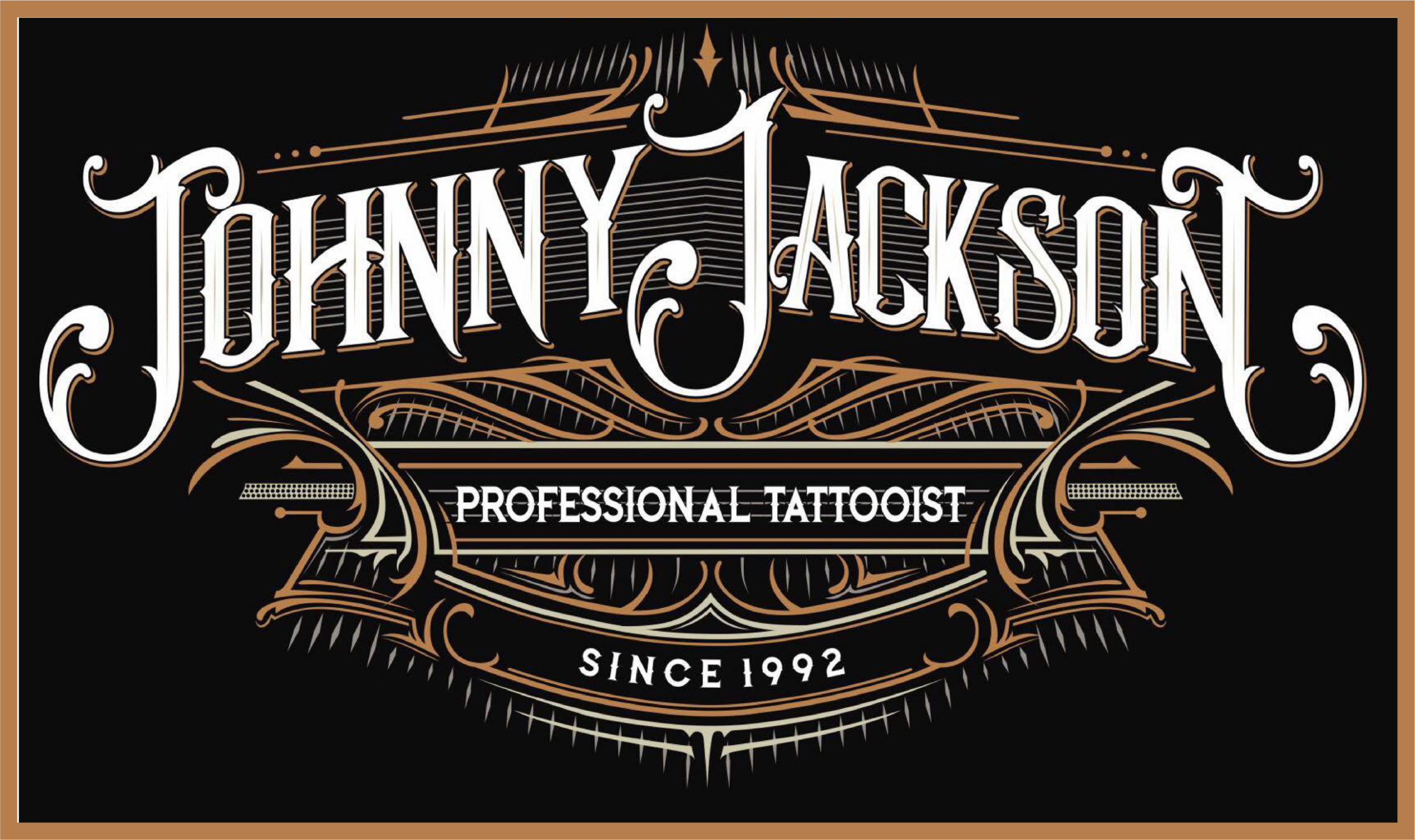 ---
Welcome to OFFICIAL Johnny Jackson tattoo online gallery
---
Thanks for being interested in my work
I have been tattooing for almost 30 years and I take alot of pride in my name and my tattooing.
My hours have changed
I now work Tuesday-friday noon till 6 pm
I only do custom tattoos
I do not like to copy tattoos but draw my own from the ideas you have.
Tips to help you make a decision:
Steps to take for getting a tattoo from me.
First step is
look at my tattoos on my site and if you like the style you see then I can tattoo you but please do not contact me asking about style
*I do not tattoo any of the following :
racial or hate designs
gloom death memorial (rip,tombstones,angel wings)
* I'll only do memorial tattoos if they celebrate the life of someone and supports the healthy mourning process
Second step
look at styles in my album and refer me to them if you want to show me what you like and email me the following:
description of the tattoo
size of tattoo you want
Location of the tattoo
Dates available to start
correct phone contact
Third step 
If you get no response from me I will do my best to forward your request to an available associate
If I decide to take on your project I will be in contact, as you will then need to secure your appt. with a $100 deposit and when I receive deposit we will move forward.I can not discuss pricing over the Internet as there are many factors to consider for proper pricing of a tattoo. Such as details in final design choice and colors.(rates are 150 hourly) minimum on custom work is 2 hours.
After initial consultation deposit is final I will get you in as soon as possible. Typical wait is 1 to 3 weeks preparation time on most designs.After I am done with your custom design I throw it away and will not tattoo that design again.Please do your research before you email me as I am very busy always and can not get to every single email and will only answer serious inquiries only.
Thank you,

I Prefer to do
NEO Trad, Portrait Realism and old traditional style of work I do and create. I have been tattooing in Houston since 1992. I have owned Texas Body Art and operate and manage "the Original Texas Body Art.".
Once you make the deposit we can have a consultation and then move forward.
BE sure to view my blog and follow it for updates and news
Also visit my Studios website
12537 Jones Rd
Houston Texas
281-894-2282
Known worldwide and the winner of the best tattoo and piercing studio in Houston,Texas 4 years in a row by the USBA. Also winner of 2010 Best of citysearch for Houston,Texas. I am very grateful to have my job and the success of the studio carries me.